Tech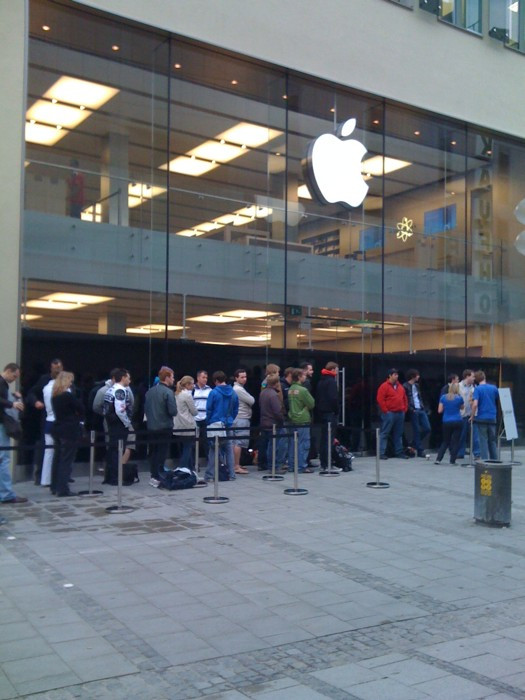 The iPhone 4S went on sale on October 14th. Despite lukewarm reaction to the announcement of the 4S, initial sales number appear to be very healthy. As usual, people were lined up at Apple Stores. Pre-order sales were very strong – over one million pre-order units in the first 24 hours – and AT&T's activation servers were overloaded when everyone tried to activate their phones at the same time. Some analysts predict that Apple will sell 4 million phones over the weekend and another analyst estimates that Apple will sell 24 million iPhones in Q4 2011. Apple stock closed at an all-time high ($422 a share) on Friday.
iPhone 4S launch at Apple's 5th Avenue Store:
Reviews of the iPhone 4S were very positive, especially for the new Siri personal assistant.
Speech recognition. Crazy good, transformative, category-redefining speech recognition.

David Pogue, New York Times – New iPhone Conceals Pure Magic
Here's a roundup of other iPhone 4S reviews:
People are having a lot of fun with Siri.
Siri Demo from SlashGear:
A few days before the iPhone 4S went on sale, iOS 5 was released.
Other tech news this week:
Apps
Music
Sports
Television
San Francisco Restaurants
The Week Ahead