Monthly Archives:
December 2022
Some thoughts / questions on ChatGPT and how it will impact education.
How many students are already using it to write essays, book reports, etc.?
What is the current awareness of educators about it and how many schools already have written policies in place about it this technology?
Should it be highly discouraged for students, or could it be a good tool – eg to get a basic outline for an essay and then authentically write the essay based on that outline?
Here's an example of ChatGPT providing an outline for a book report. Using this verbatim would be cheating of course but what if the student just used this as a framework for their report? I can see this also being useful for teachers for lesson planning.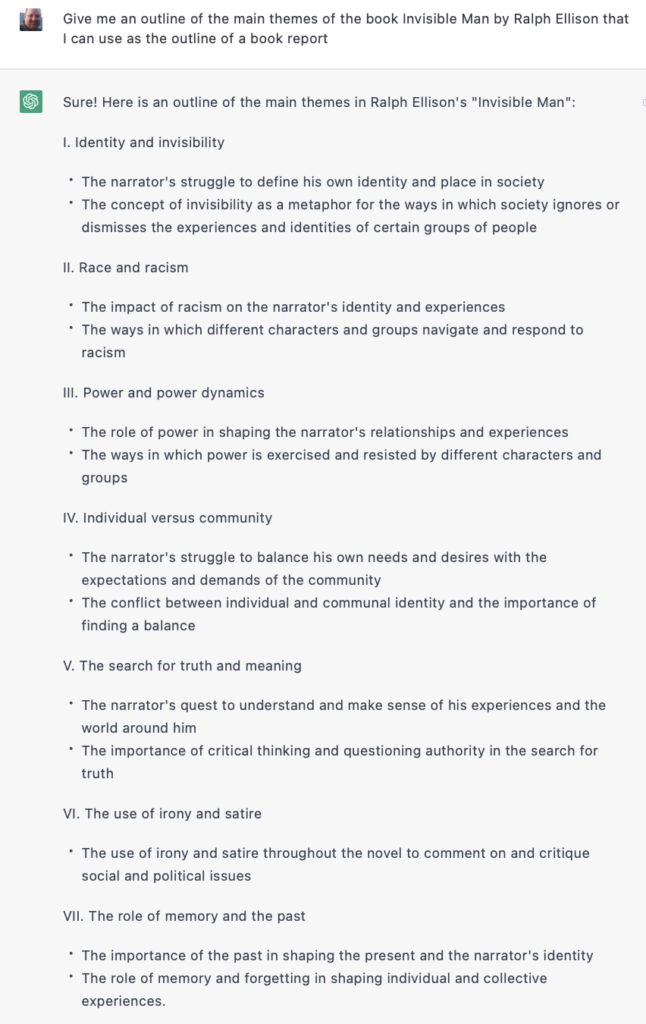 Update:
The Hard Fork podcast interviewed a teacher who is very optimistic about using Chat GPT in the class room. This is in contrast to other stories that have developed around this – like the New York City school district banning Chat GPT in the classroom and another school teacher calling this the end of high-school English.